Homey, impeccably clean, and affordable
A Guest Hus is a friendly motel in an old house offering five individually-decorated rooms, each with private bath. We are smoke-free and pet-friendly, and offer locked bike storage, off-street parking, an outdoor patio, morning coffee/tea, and WiFi. Office with fridge, freezer/ice, and microwave. We strive to make your stay comfortable, so please let us know how we can help!
We've recently added more lodging space! Click to learn more about our new Cabins.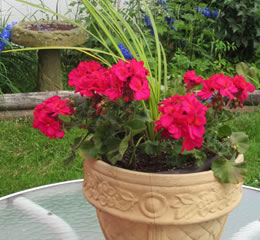 A ten-minute walk from downtown, we are centrally located on the main street, near the gas station and a home-style breakfast joint, yet away from the hustle and bustle.
We look forward to hosting you in one of our five popular guest rooms! Learn more about A Guest Hus accommodations, Cabins, or read reviews from our guests.